Giorgio Buccellati
Curriculum and itinera
Curriculum is a "race" – a curriculum vitae is a life's race.
Iter is a "trip" – itinera are the different directions the race can take.
My itinera reflect complementary intellectual interests and corresponding institutional affiliations. You will find them listed below, with links to a fuller presentation.

buccella@ucla.edu
academia
Google scholar
humanities commons
orcid
researchgate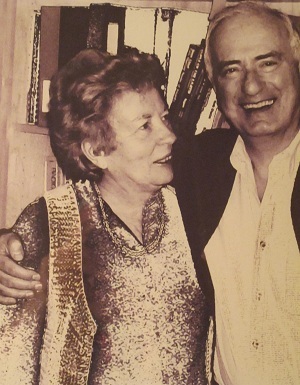 Photo-anagram 2009 by Svetlana Ivanova:
with my wife Marilyn in our library in Brentwood